Family Engagement Tools
The following family engagement tools were created by the Family Engagement Team at CanChild to support family engagement planning on research teams.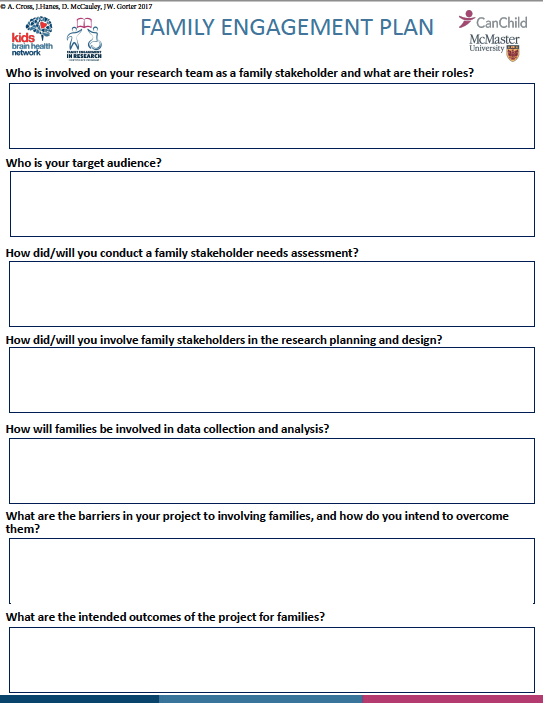 This worksheet provides a simple guideline on key considerations to take into account for family engagement in research.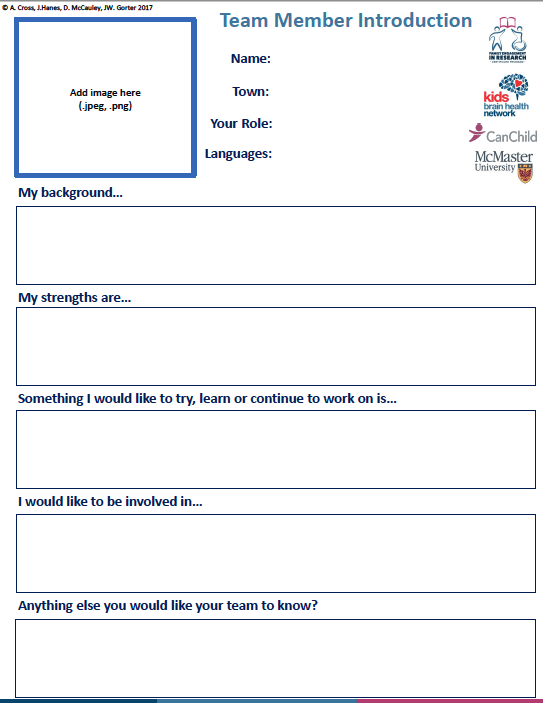 This worksheet provides a simple method to introduce a family partner, researcher, or stakeholder into a team. Specific questions targeting indivdiual skills and abilities are asked to ensure diverse strengths of the team are recognized.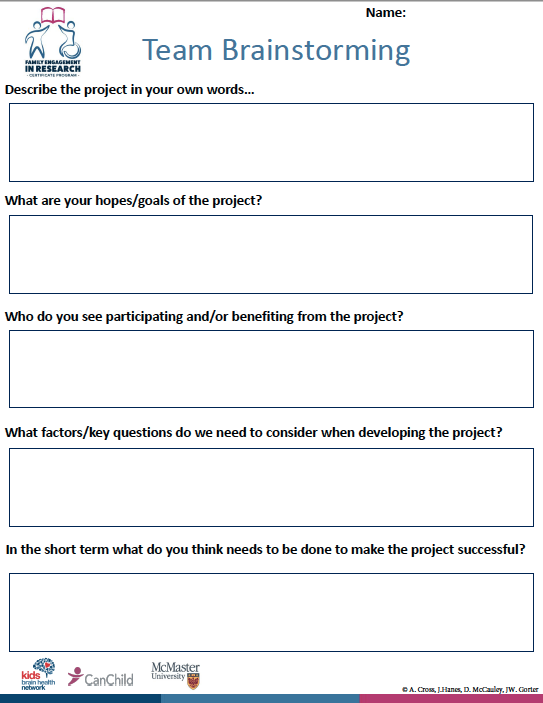 This worksheet provides space for families, stakeholders as well as researchers to plan a research project that fits the needs of all parties involved in the study. It helps all parties determine what is considered a 'successful' project.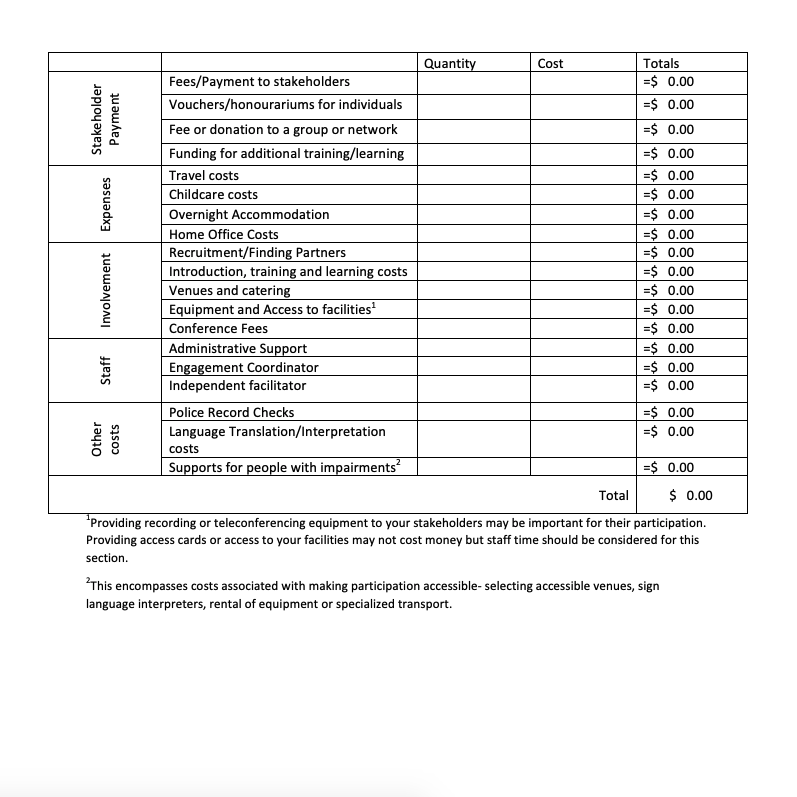 Budgeting Form for Stakeholder Engagement
​Adapted from the Involvement Cost Calculator from Involve UK, this form uses a cost calculator to determine a budget that needs to be allocated in a research grant to support stakeholder and family engagement. It is important to plan your budget ahead of time to ensure fair compensation for families and stakeholders you choose to involve.