PEM-CY - Participation and Environment Measure - Children and Youth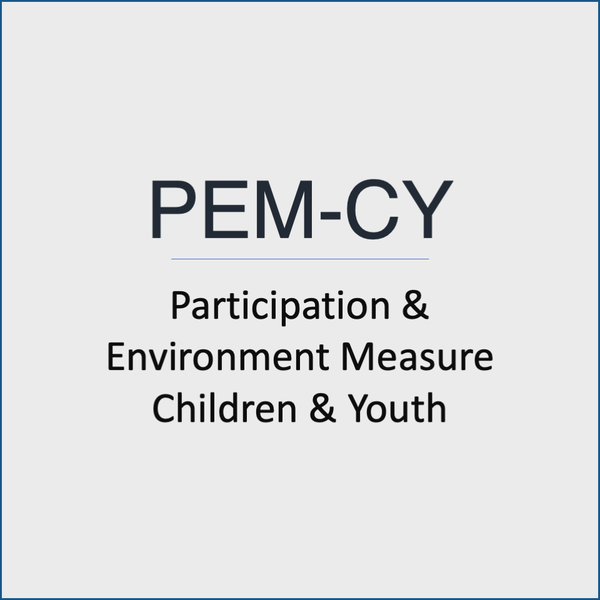 What is it?
The PEM-CY is a measure that evaluates participation in the home, at school, and in the community, alongside environmental factors within each of these settings. PEM-CY is the first measure of its kind as it assesses both participation and environmental factors in the same framework. The PEM-CY allows parents and service providers to understand more about a child/youth's current level of participation, while encouraging problem solving strategies around changeable elements within each setting to better support further participation.
The PEM-CY can be used for children and youth between the ages of 5 to 17 years-old, with or without disabilities. For more information on the PEM-CY, please see our resources section.
How do I get it?
This is a downloadable PDF. An online survey version of this measure will be available soon.
Preview
A sample page from the PEM-CY can be found below: