Connie Putterman
Family Engagement Co-Developer and Co-Instructor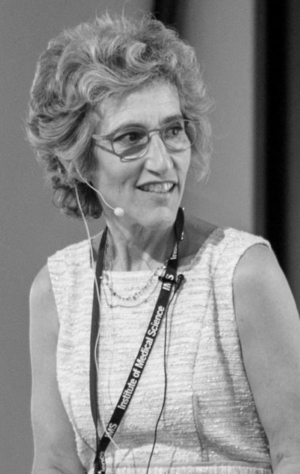 Team
Research and Knowledge Translation Support
Biography
Connie Putterman has been involved in advocacy and advisory roles for the autism research and neuro-developmental community in Canada since 2000. She has participated in numerous disability and inclusion initiatives, research projects and research advisory committees for numerous health research institutes across Canada in a leadership capacity. She frequently is a guest speaker at autism research conferences and disability and inclusion events in Canada, U.S, the U.K. and Israel.
She is the founder and visionary of the Canada/Israel Autism Research Initiative, a private initiative fostering collaborations between Canadian and Israeli autism researchers. With a business management background, Connie has worked in a consulting capacity in the neurodevelopmental research and corporate sector, particularly patient oriented health research, and disability and employment inclusion initiatives. In addition, Connie spent several years in a business development capacity for the Ontario Centres of Excellence program.
Over the past few years, she has co-developed and co-instructed the Family Engagement in Research Course, a multi-year Kids Brain Health Network and Canchild funded collaboration to help families and research trainees learn the fundamentals of family engagement in research. She recently completed a Masters of Health Sciences in Translational Research at the University of Toronto's Institute of Medical Sciences. She currently coordinates family engagement in research activities for the Centre for Addiction and Mental Health in Toronto (CAMH). She lives with her husband, children and chocolate lab in Toronto.