Dr. Olaf Kraus De Camargo
Co-Director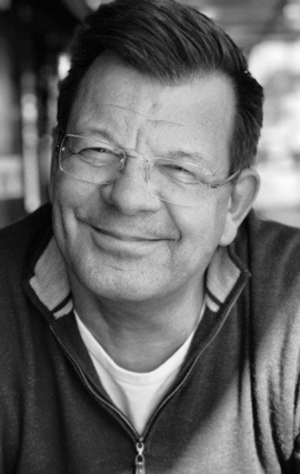 +905-521-2100, Ext. 74275
Biography
Dr. Olaf Kraus de Camargo is an Associate Professor in the Department of Pediatrics at McMaster University. He completed his medical education and pediatric training in Brazil, followed by a residency in Germany where he received training in developmental-behavioural pediatrics and child neurology.
Prior to joining the faculty at McMaster, Dr. Kraus de Camargo held positions as a Professor of Social Medicine at the University of Applied Sciences Nordhausen and as CEO and Medical Director of Kinderzentrum Pelzerhaken gGmbH in Germany, an inpatient and outpatient facility for children with developmental-behavioural disabilities and chronic neurologic disorders.
Dr. Kraus de Camargo is a scientist at the CanChild Centre for Childhood Disability Research and a member of MacART (McMaster Autism Research Team). He continues practicing as a developmental pediatrician at the Ron Joyce Children's Health Centre in Hamilton, Ontario, where one of his activities is being part of EFCT ('effect'), the Eating and Feeding Consult Team.
Since 2001, Olaf Kraus de Camargo has been involved with the implementation of the WHO - International Classification of Functioning, Disability and Health (ICF), initially in neuro-rehabilitation and later in implementing it into Early Intervention Centres in Germany. Together with Judith Hollenweger, he edited the German translation of the ICF-CY (Children and Youth Version) for WHO. In 2019, the English version of ICF: A Hands-On Approach for Clinicians and Families was published with co-editors Liane Simon, Gabriel Ronen and Peter Rosenbaum.
At McMaster University, Dr. Kraus de Camargo is introducing ICF into education models, clinical practice and research. His goal is to develop an electronic version of the ICF (the ICanFunction App) to empower patients to better describe their needs to clinicians. He also is a co-founder and editor of a knowledge mobilization website called ICF Education.
Areas of Focus
ICF, Knowledge Translation and Implementation, Family and Patient-Driven Research, Mobile Health Applications
Resources
The ICF helps clinicians and families think about a broader and fuller picture of both the specific health information and the life situation of a patient.