F-words Hub Evaluation
In order to ensure that the Knowledge Hub is meeting the needs of stakeholders, we are conducting a pilot evaluation. After exploring the Knowledge Hub, we hope you will share your feedback with us by completing a brief online anonymous survey.

You can access the survey here: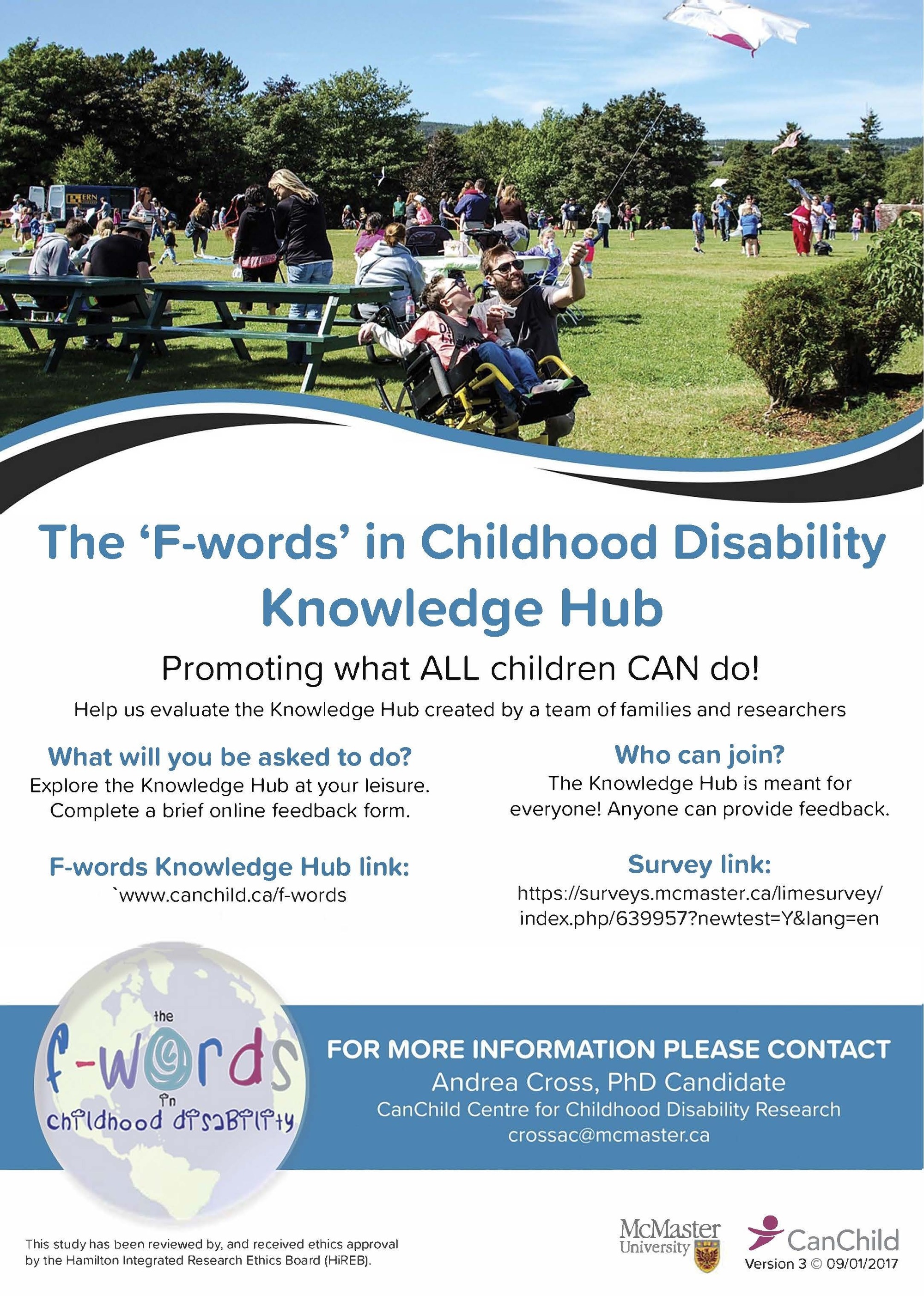 We would like to thank you in advance for your time. Your opinion greatly matters us, as we strive to create tools and resources that will be useful and meaningful for families and service providers.

The F-words Research Team