Quality of Upper Extremity Skills Test (QUEST)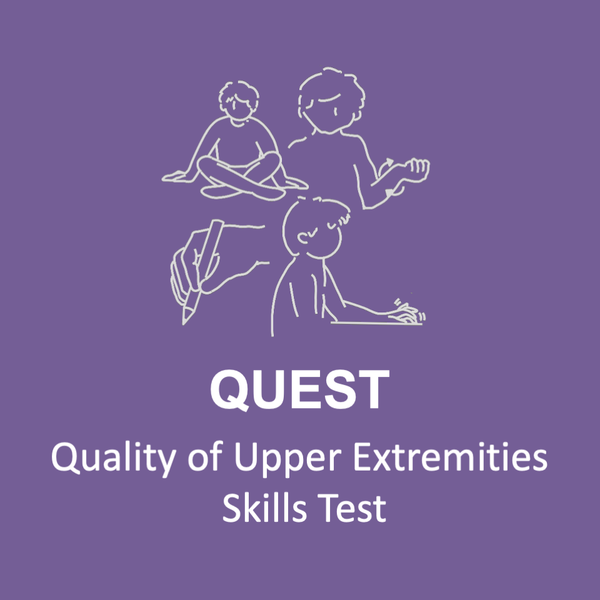 What is it?
The QUEST is an outcome measure that evaluates movement patterns and hand function in children with cerebral palsy. The four domains evaluated by the QUEST include:
Dissociated movement
Grasp
Protective extension
Weight bearing.
The QUEST can be used with children aged 18 months to 8 years of age and has excellent reliability and validity. For more information on the QUEST, please see our resources section.

How do I get it?
This is a downloadable PDF. Licensing for the online survey version of this measure is sold separately. Please contact us for pricing information.

Preview
A sample page from QUEST can be found below: