David Mosher
Advisory Board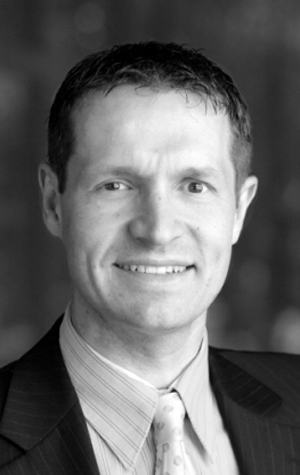 Biography
As Director, David is the key business owner and driver of RelayHealth in Canada. David is accountable for the ongoing development of the business plan and develops and drives the sales and marketing plans, profit and loss management, and strategic relationships. He also acts as a liaison between the field and the development organizations addressing business, marketing, and functional requirements for product improvements or new product features.
RelayHealth is a solution that addresses the pressing need for an Electronic Health Record in Canada. This solution provides the ability to connect and share clinical information between health care providers and patients in a secure manner.
Prior to McKesson, David was HP Canada's Healthcare Business Manager. He was responsible for the design and execution of business development programs focused on improving Canada's healthcare system by applying HP's broad solution portfolio.
In a previous position as HP's Global Principal Consultant for one of the world's largest global network equipment providers, David directed the sale and delivery of HP consulting services in North America, Asia Pacific and Europe. He managed major technology infrastructure and data centre projects that addressed and improved critical functions such as e-commerce, supply chain management, customer relationship management, and business and IT process transformation.
David has also held a number of additional important and diverse roles at HP Canada, including Senior Business Development Consultant, Financial Services for such clients as CIBC, Manulife and the Royal Bank, and HP Technical Consultant Manager for products and solutions, in which he supervised a team of consultants across Canada specializing in storage, personal computing and printing.
David earned a Master of Business Administration and a Bachelor of Mechanical Engineering and Management from McMaster University in Hamilton, Ont.
He is currently the Chairman of the Board of ITAC Healthcare. ITAC Healthcare is a national association representing healthcare information technology companies. Currently, ITAC Healthcare represents more than 120 firms.