Dr. Khush Amaria
Alumni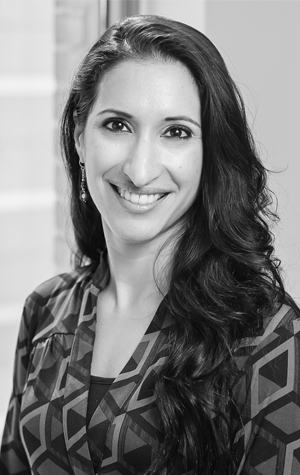 Biography
Dr. Khush Amaria joined CBT Associates in 2008 as a Clinical and Health Psychologist in supervised practice, while working full-time at the Hospital for Sick Children (SickKids). In Dr. Amaria's most recent role at SickKids (2010-2018), she served as the Team Lead for the Good 2 Go Transition Program—a hospital-wide consultation and program development service in the field of healthcare transitions. In this position, Dr. Amaria worked to build evidence-based practices that supported the transition and empowerment of youth with special health care needs through, both their own development, and the health care system.

In September 2017, Dr. Amaria increased her time at CBT Associates to serve as the interim Clinical Director of the Child and Adolescent Program. As of September 2018, Dr. Amaria transitioned full-time into the role of Senior Clinical Director, while continuing to lead the Child and Adolescent Program.

Dr. Amaria provides treatment for children, adolescents, and adults with anxiety disorders, depression, adjustment difficulties, parent-child relational difficulties, and other health- and coping-related problems. As part of her interest in community outreach, Dr. Amaria is involved in supporting parents, educators and caregivers on a variety of topics related to general child and adolescent development, mental health in children and youth, social skills and risk-taking behaviours in adolescence. She has been invited to teach workshops on cognitive behavioural therapy (CBT) for children, adolescents and adults to mental health care providers across Ontario.

Areas of Focus
Transition into adult heath care, adolescents, special healthcare needs, chronic conditions