Dr. Danielle Levac
Scientist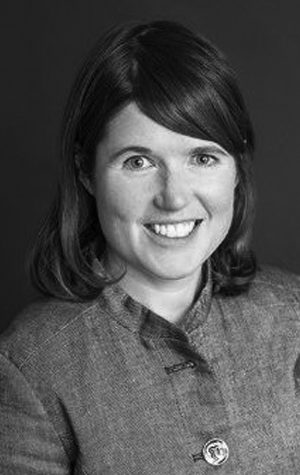 Biography
Danielle Levac graduated from the University of Ottawa in 2001 with a BSc degree in Physiotherapy. She has worked as a physiotherapist in pediatric acute care, rehabilitation, and school health support settings. In 2007, she completed an MSc in Rehabilitation Science at McMaster University, exploring recovery patterns in children and youth with acquired brain injury (ABI). Danielle completed a PhD in the Rehabilitation Science at McMaster in 2012, under the supervision of Dr. Cheryl Missiuna. The focus of her research was on the use of commercial active video games (specifically, the Nintendo Wii & WiiFit) to promote motor learning within physiotherapy interventions for children and youth with ABI. She then undertook a CIHR-funded postdoctoral fellowship at the University of Ottawa under the supervision of Dr. Heidi Sveistrup, exploring a variety of virtual reality and active video gaming systems in children and youth with cerebral palsy and adults with stroke.
In 2015, she joined the Department of Physical Therapy, Movement and Rehabilitation Sciences, with an affiliate position in the Department of Bioengineering, at Northeastern University in Boston, Massachusetts as an assistant professor. She directs the Rehabilitation Games and Virtual Reality Laboratory, where her research and scholarship focuses on the sustainable, evidence-based integration of virtual reality (VR) and active video games into rehabilitation practice. The main goal of her research program is to explore the 'active ingredients' of practice in virtual environments for motor learning and transfer in children and adults with neuromotor impairments. She uses motor learning paradigms in a variety of virtual environments to understand how task practice conditions impact motor learning processes and outcomes. Additionally, she works with therapists to develop, evaluate and translate knowledge about evidence-based tools and resources supporting VR/AVG clinical decision-making skills.
Dr. Levac is currently on the Editorial Board of Physiotherapy and Occupational Therapy in Pediatrics, the Board of Directors of the International Society for Virtual Rehabilitation and serves on the research committee of the American Physical Therapy Association Academy of Pediatric Physical Therapy. Her research is supported by the National Institutes of Health (Eunice Kennedy Shriver National Institute of Child Health & Development), the Deborah Munroe Noonan Foundation, the Charles H. Hood Foundation and the Tufts Medical Center Clinical and Translational Science Institute.
Rehabilitation Games and Virtual Reality Laboratory Social Media Account:
Areas of Focus
Understanding how practice in virtual environments can promote motor learning that transfers to improved skill performance in the real word.
Resources