The Dance Ability Movement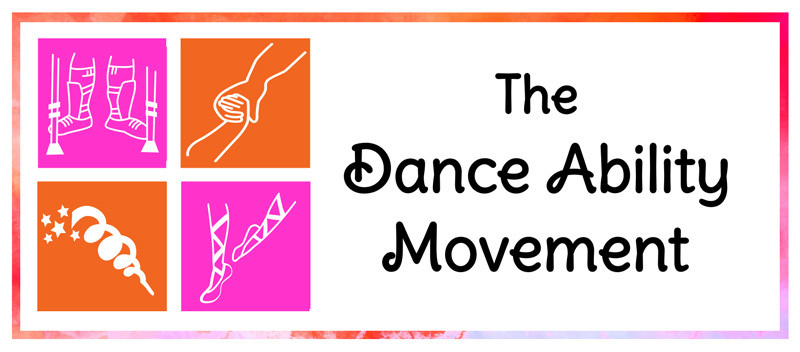 The Dance Ability Movement (DAM), founded by sisters Mallory and Jade Ryan, is a community-based OT initiative that aims to address environmental, social, and institutional barriers that hinder individuals with disabilities from participating in dance. The organization partners with existing dance studios and community organizations across Southern Ontario to offer dance programming to individuals of all abilities!

The F-words Teacher Resource
The Teacher F-Words Self-Feedback Form & Checklist is a self-reflexive tool that may be used to document how the DAM dance teachers are applying the F-words within their dance classes throughout the season. This form may also be used to record next steps/new ideas and strategies teachers would like to implement in their future classes to help support their dancers.
An F-Words Checklist has been created and added to the bottom of the document to help complete this form. This checklist was created by compiling the strategies used and documented by the teachers and OTs this during the season and categorized by F-word. Teachers may refer to this checklist when completing this form and planning for their dance classes.
Volunteer Checklist: This tool will help volunteers at the Dance Ability Movement further understand their roles and responsibilities with an emphasis on the F-words. This tool has ACTIONABLE items, as well as questions to consider, in order to help volunteers further engage with dancers and enable the dancers in the areas of fun, friends, family, fitness, function and future!
Let's Get to Know Each Other: This tool is intended to be used as a poster that can be posted throughout dance studios to promote the F-words and how they pertain to the occupation of dance. This tool defines each F-word and then has questions for viewers (dancers, volunteers, parents etc.) to consider. The aim is that this will help promote the F-words and act as a resource to enable individuals to become informed on what exactly the F-words by CanChild are! This tool was also created with an aim to be used hand-in-hand with the F-words Collage. The purpose is to assist volunteers in further understanding the F-words and subsequently helping them create the collage.